———————————————————————————


Orange County Mensa Presents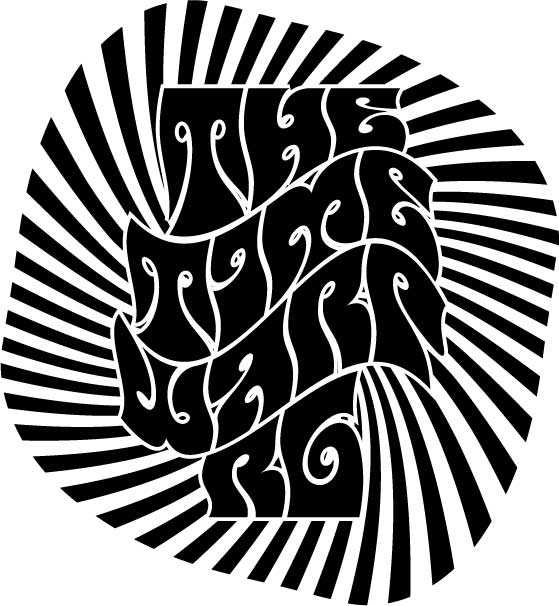 The Time Warp RG!
Labor Day Weekend, 2010
Friday, September 3
through
Monday, September 6
Orange County Mensa welcomes you to its 2010 Regional Gathering! See and hear the RG's programs; catch up with old friends; make new friends; get a room; step outside for a smoke; swim a few laps in the pool; relax in the Jacuzzi; visit the local attractions if you're from out of town; have a great time. Enjoy the Summer.
New this year! The famous OC Mensa Hospitality Suite is gone. In its place: The Lounge.
Questions? Comments? Complaints? Attaboys-attagirls? Talk to a committee-person – the folks wearing a [here insert ridiculous garb].
This Program Booklet also appears on the OC Mensa website, ocmensa.org (click on "Regional Gathering"). Write down that website address! Additional info (such as links to speakers' websites) will be added well into the autumn.
This Program Booklet, like the program itself, is a Perpetual Work In Progress, and subject to change. Check this website often during the run-up to the RG! Once the RG begins, check the update boards at The Lounge and at the Registration Desk.
Addenda et Corrigenda
On Sunday, Mahatmalamalism (9:00 AM, Garden 3) is moving to (2:00 PM, Garden 5).
On Sunday, Dramatic readings (2:00 PM, Garden 5) is moving to (9:00AM, Garden 3).
Eric and Stephanie's Sunday (4:00 PM) presentation is now:
Name That Tune
Think you're a music expert?  Then test your knowledge in this little quiz.  You won't have to bid on the number of notes you'll get to hear you; we'll provide the clues, and all you have to do is Name That Tune.
On Monday, Religion, politics and global peace initiatives (10:00 AM) has been changed to Adam Martin speaking on:
Forgiveness: Past, Present, and Future
The subject of forgiveness has a long and controversial history in ethics, philosophy and religion–both in terms of what it involves, and its moral implications. Recently the study of forgiveness has moved out of these realms into the social and biological sciences, producing a wealth of information about forgiveness–including who forgives, when, and why. This lecture will present the state of the discipline in the theory, research and practice in forgiveness, both in psychology and in my own area of study, politics. All these discoveries will help us to better answer the questions both of how to forgive–and, potentially, when we cannot or should not.
Friday, September 3, 2010

Friday, 2:00 PM, Foyer
Registration opens and RG begins
Friday, 2:00 PM, Garden 1-2
The Lounge (a.k.a. Hospitality) opens
Beer, wine, soda, chips, dips … and a whole lot more.
Friday, 3:00 PM, Garden 3
Strategies for dealing with our current economic situation
Scott Zimmon, JD
"I'm in this mess; now how do I get out?" Working your way through the labyrinthine processes of getting financing for a home is challenging even in the best of times; with loan modifications it can be even more so. Scott Zimmon, JD, will discuss with us the financial mess we now have and how to navigate our way in it, with special emphasis on the loan modification process.
Friday, 3:00 PM, Garden 4
The evolution of spacecraft imaging systems
John Hoot, JPL Solar System Ambassador
This talk traces development of space-based imaging technology from the first cameras lofted on captured V2 rockets to present-day earth-observing planetary and space telescopes. John E. Hoot is president and founder of Software Systems Consulting, an engineering design firm specializing in computerized robotics, instrumentation and signal processing hardware and software. He is a graduate electrical and computer engineer (University of Michigan '74) and has been an avid amateur astronomer for over 42 years.
Friday, 4:00 PM, Garden 3
Energy and liquefied hydrocarbons
Dennis Chalmers
Dennis Chalmers of J. C. Carter Cryogenics, will discuss cryogenics, it's history, uses and applications. His lecture will include a fascinating "Show and Tell," cooling common, everyday items in liquid nitrogen and showing how they break, shrink, get hard or otherwise react.
Friday, 4:00 PM, Garden 4
Keeping Orange County moving
Jerry Amante
The Orange County Transportation Authority is spearheading numerous transportation services and developments throughout the county. Metrolink is preparing for an expansion that will provide more frequent service in 2010, numerous freeway projects are currently under way and high-speed rail service is just around the corner. Many projects are funded through Renewed Measure M, which will provide approximately $14 billion over the next 30 years for transportation improvements. OCTA Chairman and Tustin Mayor Jerry Amante will bring us up to date on these and other topics of interest to Orange County drivers.
Friday, 4:00 PM, Garden 5
Texas hold 'em primer
Shannan Stearns
You got to know when to hold 'em, know when to fold 'em! Shannan, well-known for her poker face, will help you get ready for tonight's big poker game. Learn the basics of the game and can't-lose tactics from the expert!
Friday, 5:30 PM, Garden 3-4
Reception
Frank Sinatra himself, live and in person, will be on hand. Reports of his death are greatly exaggerated.
Friday, 7:00 PM, Garden 3-4
Hold 'em poker
Our traditional No-Limit Hold'em Poker Tournament (bigger and better than ever!).
Friday, 7:00 PM, Boardroom
Place the line
John Olsen
You will be read lines from various movies, books, and songs and then name where they came from. Bring your "A" game of knowledge of entertainment media trivia!
Friday, 7:00 PM, The Lounge
Bake-Off
Bill Bandaruk
Bring your baked goods! Today: cakes.
Friday, 8:00 PM, Boardroom
Joke-a-Thon
Eric Halasz
Got any new jokes? Want to tell some old classics? A lot has happened since last year's joke-a-thon, so bring your best and get ready for cheers and jeers!
Friday, 10:00 PM, Garden 3-5
Dig Jelly
Dig Jelly is one of the hottest bands in Southern California! Come rock out, dance and have a great time with Dig Jelly and the Diamond Dozen Models!
Friday, 10:00 PM, Boardroom
Poker finals
Saturday, September 4, 2010

Saturday, 8:30 AM, Garden 1-2
Breakfast
Muffins, fruit, juice, coffee, tea … just the thing to start the day for daytrippers (who don't get a free hotel breakfast).
Saturday, 9:00 AM, Garden 3
How to save a life
Sameer K. Berry, EMT-B. EMS I/C
Would you know how to act if a loved one collapsed? If a baby started choking and suddenly stopped breathing, could you resuscitate that infant without wasting the critical time that most do in waiting for an ambulance? Learn the skills that could one day save a life (and maybe even your own) in this mini-lecture which will go over common emergency conditions and the easiest way to deliver substantial treatment.
Saturday, 9:00 AM, Garden 4
Making a greener world, starting in the home and the workplace
Denise Mower
Energy-efficient lighting, energy conservation, toxic-free living, water purity and conservation, indoor air quality, waste reduction and recycling, and emergency safety and preparedness all fall within the arena of a greener world. Denise Mower, Eco-consultant, will share with us strategies and tactics to save money, reduce our carbon footprint, improve our health and even save a few bucks.
Saturday, 10:00 AM, The Lounge
"The Lounge" Opens
We put away the breakfast goodies; we bring out the beer, wine, pop, chips, dips … and a whole lot more.
Saturday, 10:00 AM, LOCATION TBA
Mensa testing
You did bring a pair of freshly sharpened #2 pencils, didn't you?
Saturday, 10:00 AM, Garden 3
Insulin Resistance Syndrome
Sarfraz Zaidi, MD
What do elevated cholesterol, heart disease, obesity, cancer, diabetes, high blood pressure, stroke and dementia have in common? Insulin resistance. Unfortunately, most physicians continue to treat these diseases a separate entities, with a focus of using only drugs and procedures. While this may be great for pharmaceutical companies, the results of this band-aid approach are devastating for patients. Sarfraz Zaidi, MD, will share with us the science behind Insulin Resistance Syndrome from his clinical experience.
Saturday, 10:00 AM, Garden 4
How religious extremists are using the courts to pervert the intent of the First Amendment and make government at all levels favor their anti-intellectual  views
James Corbett, PhD
Dr. James Corbett is a popular history teach in Capistrano Valley High School. On April 30, 2010 US District Court Judge James Selna ruled that he had violated the First Amendment by disparaging Christians during a classroom lecture. His reference to religion as "superstitious nonsense" was recorded by a student, Chris Farnan, who subsequently filed the lawsuit. Dr. Corbett will present his position that the First Amendment is being perverted by religious extremists, discuss his experience and be available to answer questions.
Saturday, 11:00 AM, Garden 3
Metabolic Syndrome and lifestyle medicine
Wadie Najm, MD
People with Metabolic Syndrome have a dramatically increased risk to developing diabetes and cardiovascular risk. It is almost completely caused by diet and lifestyle choices we make, but it is notoriously difficult to treat; most of the pharmaceutical agents available have limited impact. Dr. Najm recently participated in a multi-centered trial investigating intervention with lifestyle medicine and will discuss with us the results and future treatment directions.
Saturday, 11:00 AM, Garden 5
RVC Rap Session And "Mensa In the Media" Video
Art Mattson
Meet with your Mensa Far West Regional Vice Chairman, Art Mattson. Art will show a twenty minute video which demonstrates why we think Mensa is famous. In a recent court case, a judge ruled that we were not famous when we were battling to protect our name. The video demonstrates otherwise. Come find out about the lawsuit and how it ended. Did the judge's ruling stand up? In addition, Art will try to answer other questions about what Mensa is doing these days.
Saturday, 12:00 Noon, The Lounge
Luncheon
Make sure you have your meal tickets! Mmmmm. Beef! Mmmmm. Chicken! Mmmm. Apple crisp! (The Lounge closes at 11:30 for setup; re-opens at 1:00 PM.)
Saturday, 1:00 PM, Garden 3
Making a greener world, starting in the home and the workplace
Denise Mower
Energy-efficient lighting, energy conservation, toxic-free living, water purity and conservation, indoor air quality, waste reduction and recycling, and emergency safety and preparedness all fall within the arena of a greener world. Denise Mower, Eco-consultant, will share with us strategies and tactics to save money, reduce our carbon footprint, improve our health and even save a few bucks.
Saturday, 1:00 PM, Garden 4
American dietary myths-What you don't know can kill you (or at least affect your sex life!)
N. Rowan Richards, DC
N. Rowan Richards, DC will discuss the dangers of polyunsaturated oils, low fat diets and the mistaken impression that eating fats "cause" high cholesterol. She will also provide insight into research that indicates that cholesterol levels bear no relationship to heart disease, and highlight the unintended consequences of artificially lowering serum cholesterol.
Saturday, 1:00 PM, Garden 5
ShowDown (a word game)
Art and Angie Mattson
Compete or be part of the audience for this fun and exciting one-on-one word game, which is ALL NEW for 2010! Two players receive clues for each of five words. The players take turns asking that a letter in a specific position be revealed. The first to guess three of the five words advances to the next round, and the loser is eliminated. But be forewarned! The clues are cleverly cryptic and an incorrect guess gives the point to the opponent.
Saturday, 2:00 PM, Garden 3
What was "so and so" doing in my dream?
Janice Bayliss
In 1959 a pre-cognitive dream by a group of carpool passengers caused them to change their meeting spot. That very morning an airplane crashed where they would have been. This got Janice interested in dreams. She did self-directed study of dreams and later taught dream study at Orange County Community Colleges. Learn how people in our day-to-day lives show up in our dreams and what that means.
Saturday, 3:00 PM, The Lounge
Bake-Off
Bill Bandaruk
Bring your baked goods! Today: brownies.
Saturday, 3:30 PM, Garden 3
Time to change the guard!
Douglas R. Hughes
Douglas R. Hughes feels that if we raise taxes, fees and restrictions we have a slowing economy rather than a growing one. He is a candidate for the Office of Governor for the State of California and if elected, would change all that and more. His platform includes "no more tax payer-funded abortions, no amnesty for illegals, totally closed borders and no more pedophiles in our backyards." Hear Candidate Hughes' vision for the state of California.
Saturday, 3:30 PM, Garden 4
Hormone D Deficiency
Sarfraz Zaidi, MD
Vitamin D has been getting a great deal of attention lately, both in the lay press and scientific literature. What most people don't understand however is that vitamin D would be more accurately characterized as a hormone. According to Dr. Safraz Zaidi, Assistant Clinical Professor of Medicine at UCLA, most people, including those living here in sunny Southern California, have inadequate vitamin D in their bodies, despite the milk they drink, the vitamins they take or the amount of sun they get. Dr. Zaidi coined the term "Hormone D Deficiency" (HDD) to describe this lack and will discuss with us how to diagnose and treat HDD, allowing you to truly tap into the incredible health benefits of Hormone D.
Saturday, 3:30 PM, Garden 5
Truffles and trifles and stuff
Kimberly Bakke
Kimberly Bakke, who has her Masters Degree in Chocolate from the Cooking Channel, will present a discussion and hands-on class in chocolate preparation. Gloves are NOT optional. You WILL wear them!
Saturday, 5:30 PM, The Lounge
Theme Dinner
Make sure you buy your meal tickets! Mmmm. Chicken! Mmmm. Steak! Mmmm. Chocolate torte! Veggie options available. (The Lounge closes at 5:00 for setup, reopens at 8:00.)
Saturday, 7:00 PM, Garden 3-4
MERF auction
Bring your money to buy some really cool goods and services, and benefit MERF.
Saturday, 8:30 PM, Garden 3-5
The Time Warp RG Costume Ball and Band
Expect a magical evening as we take a journey through time. The meeting rooms will be opened up and transformed into a lighting and audio experience not to miss! Great prizes to be awarded for originality, creativity and other categories! Pick an era – any era – and dress accordingly.
Sunday, September 5, 2010

Sunday, 8:30 AM, Garden 1-2
Breakfast
Muffins, fruit, juice, coffee, tea … just the thing to start the day for daytrippers (who don't get a free hotel breakfast).
Sunday, 9:00 AM, Garden 3
Hidden dental infections as a source of many chronic ailments
Dorothy Montague, MA
In 1925, as a result of a 25 year study that began in 1900, it was recognized that dental infections which did not show on X-rays, were the cause of numerous systemic diseases, to include the auto-immune diseases and major mental illnesses. Even though the research was headed by Weston Price, the dentist that began the research division of the American Dental Association and included 60 of the eras top doctors to include Dr. Mayo of Mayo Clinic fame it has been ignored by main-stream medicine and dentistry. But due to the efforts of a few brave individuals the knowledge endures and is again the center of current research and is accepted by many alternative dentists who treat these hidden infections.
Sunday, 9:00 AM, Garden 3
Mahatmalamalism
HMFIC Jim-Bob the Third, the Third Mahatmalama
The COMPLETE book of Genesis is revealed: God created THREE people: Adam, Eve, and Jim-Bob the First – The First Mahatmalama. Come hear the doctrines of Mahatmalamalism – The One True Church. The Third Mahatmalama, who ascended into office in 1996 (the start of the Seventh Millennium), explains it all.
Sunday, 10:00 AM, The lounge
"The Lounge" Opens
We put away the breakfast goodies; we bring out the beer, wine, soda, chips, dips … and a whole lot more.
Sunday, 10:00 AM, Garden 3
Stress Relief and Spiritual Enlightenment through Applied Therapeutic Hilarity: The Tao of Laughter
Jeffrey Briar
Discover the worldwide laughter-for-health phenomenon which is sweeping the globe. Laughter Yoga was developed by a medical doctor in collaboration with a yoga teacher. The first Laughter Club began in a park in Mumbai in 1995 with five participants. There are now 300,000 people worldwide who practice therapeutic laughter – without the need for jokes, comedy, or even having a sense of humor. Our presenter is one of a handful of trainers in the world authorized to train and certify Laughter Yoga Teachers. Plan on laughing yourself out of your mind. (Temporarily.)
Sunday, 10:00 AM, Garden 4
How I lost my balance and gained a spine
Sue Ingebretson
Sue Ingebretson felt her world spinning out of control as she watched her health fail to fibromyalgia day by day. Through stubbornness and tenacity she regained her strength, learning hard lessons along the way. In this lecture, Sue uses a large dose of Midwest humor to detail her journey from illness to wellness. Find out more at her website, www.rebuildingwellness.com.
Sunday, 11:00 AM, Garden 3
Things you never knew about Russia and might never guess!
Russell Waters
From his studies, travels and interviews in the Russian Federation, Rusty Waters presents a quick paced, photo enhanced tour of "Rusty's" Russia. Get an up-to-date view of our Cold War foe and current friend. Rusty Waters is a California native with a degree in economics and additional course work in history and Russian studies from the University of Southern California. Mr. Waters is a founder of a law and consulting firm in Moscow, and travels frequently to Russia for fun and sometimes profit!
Sunday, 11:00 AM, Garden 4
Beethoven-how he changed music forever
Paul Derouin
This is the story of Beethoven, the man, his life and times. We will look into what motivated him and how his music changed the world in ways beyond the concert hall. Included are excerpts of his music and comparisons with other composers and their works. We will attempt to understand the man, his gift, his demons and the legacy he left after his death.  Paul Derouin comes to us courtesy of the LA Opera Speakers Bureau and is a volunteer for the Opera League.
Sunday, 12:00 PM, The Lounge
Free lunch!
Pizza, salad, and desserts.
Sunday, 1:00 PM, Garden 3
What your gut has to say about your brain
Sue Ingebretson
The fundamentals of nutrition are easy to learn. This lecture steps beyond the fundamentals to explain WHY proper nutrition is an essential factor in keeping the body and the brain healthy. Also touched on will be the topics of chronic illness, food allergies, weight management, lowered immunity, and cognitive impairments. Check out Sue's website at www.rebuildingwellness.com
Sunday, 1:00 PM, Garden 4
MONKEYNOMICS – Why smart people make dumb economic decisions
Fran Shankle and Ed Brotemarkle
A special meeting of the GLAAM Investments and the Economy SIG, one of the oldest of the GLAAM SIGs. We will look back 35 million years to demonstrate and discuss illogical risk-taking decisions, why we make them, and what we can do to avoid them. Fran and Ed have been hosting the Investments and the Economy SIG for many years.
Sunday, 1:00 PM, Garden 5
How to give (and receive!) a great massage
Shannan Stearns
Shannan Stearns will be teaching some basic techniques and giving a demonstration of "hands on healing" through energy work (basic manipulation of the Ch'i)… Come and either get or learn to give a great massage. Everyone welcome.
Sunday, 2:00 PM, Garden 4
Sitchinism
Dorothy Montague
According to biblical scholar Zecharia Sitchin (born July 11, 1920), ancient Sumerian texts reveal that beings from an undiscovered planet in our solar system traveled to earth hundreds of thousands of years ago in search of gold and other valuable minerals. While here they genetically engineered our ancestors by blending their own DNA with that of Homo Erectus, creating Homo Sapiens. Sitchin says both the creationists and the evolutionists are right but neither is completely right. It is a case of evolution with a little bit of help from alien scientists! Scholarly genius or whack job? It's up to you to decide!
Sunday, 2:00 PM, Garden 5
Dramatic readings from the collected works of Theodor Geisel
John Olsen
This readers' theater presentation will bring to life some of Theodor Geisel's finest works. Presented by noted orator and thespian (and author of The Oracle feature, Sinistra Manu), John Olsen.
Sunday, 3:00 PM, Garden 3
How space activity can create a sustainable future
Paul Wieland
Forty-one years after Apollo 11 landed on the moon, we seek clean energy sources, a healthy environment and a peaceful world. Achieving these goals will require implementing new approaches. "Business as usual" is no longer acceptable. We will soon have the ability to utilize the opportunities of space; what we need is a clear vision of what could be achieved and the determination to reach for the vision. Paul Wieland, former NASA engineer and author of Crossing the Threshold:  Advancing Into Space to Benefit the Earth, will speak to us about how space activities can achieve a sustainable future.
Sunday, 3:00 PM, Garden 4
Rolfing
Evelyn Lehner
Ida Rolf (1896-1979) theorized that "frozen" fascia (connective tissue) can restrict muscles from functioning together, and that manually loosening them allows for proper movement and subsequent pain relief. Evelyn Lehner, Physical Therapist, was originally an escrow officer who turned to Rolfing, when her son suffered severe neurological damage from being hit in the head. Her lifelong philosophy has been to fulfill Ida Rolf's direction to "take the work and make it your own!"
Sunday, 3:00 PM, Garden 5
Who, What, Where?
Eric Halasz
Like "Celebrity" but with clues of places and things in addition to personalities (real or fictitious).
Sunday, 4:00 PM, Garden 3
Get a taste of CultureQuest
Timothy Bentley
Nearly 100 teams from the U.S. and Canada sit for this 90-minute test of cultural knowledge at exactly the same time on the same day across both nations, and the top 20 teams receive cash awards. Mensans write new questions every year specifically for Mensa's use; topics range from politics to science and from entertainment to current events. Now's your chance to get a taste of what CultureQuest is all about.
Sunday, 4:00 PM, Garden 4
How health care reform will affect you and why you should care
Sameer Berry
The United States is the largest economy in the world, but, despite spending more then twice as much on health care per capita than any other country, we rank 43rd in infant mortality and 47th in life expectancy.  Come learn about past and present public health initiatives and why they are important to YOU, a citizen and resident of Orange County, CA.  There will be time for open discussion, as well as an overview of the current health reform process and how the administrative side to health-care management affects patients and physicians.
Sunday, 4:00 PM, Garden 5
Music Trivia game
Eric Halasz and Stephanie Smith
Can you name that tune in three words? Two? Test your music trivia knowledge with two of our experts!
Sunday, 5:00 PM
Dinner Parties – Behind the Orange Curtain
Sign up in The Lounge for car pooling to some of the finest (and most cost-effective!) restaurants Behind the Orange Curtain – deep in the heart of Orange County. Do not wear your cowboy hat. We are not deep in the heart of Texas, and the stars at night will not be big and bright. Southern California light pollution, you know.
Sunday, 6:30 PM, Garden 3
Schemes, scams and flimflams
Cookie Bakke
Come hear the latest report of what's happening in the criminal world of fraud. From identity theft to Nigerian letters, from swoop to squats to credit card scams, from slip and falls to Gypsy sweetheart swindles, from mortgage fraud to the underside of the life insurance industry.  Cookie, whose secret identity is Leslie Kim (Executive Director of www.fightfraudamerica, will take you through the steam, slimy and occasionally sexy world of fraud and teach you how to protect your hard-won ass(ets).
Sunday, 6:30 PM, Garden 4
Ask the sexologist
Robert Berend
Presented by Robert Berend, JD, PhD in human sexuality. The audience decides the direction of our presentation. We take questions – raise your hand or write it anonymously on a piece of paper. We're glad to discuss any aspects of sexuality that you're wondering about. Dating, orgasm types, pheromones, alternative sex, what is sex, sex and aging… Always use condoms when with a new partner until you're tested! And consider getting tested for HIV, herpes (I and 2), HPV and chlamydia just to be sure you're healthy!!
Sunday, 6:30 PM, Garden 5
Carnelli
Eric Halasz
Once again, join our group as Eric hosts round after round until we just can't do it any more!
Sunday, 6:30 PM, The Lounge
Bake-off
Bill Bandaruk
Bring your baked goods! Today: cookies.
Sunday, 8:00 PM, Garden 3
Rocky Horror Picture Show screening
Let's do the Time Warp again!
Sunday, 8:00 PM, Garden 4
Shibari vs. Kinbaku — East vs. West — learning the ropes in the art of rope bondage
Damien
Damien, a formerly active OC Mensan, will again present a demonstration in the Art of Japanese and Western Rope Bondage.  Physiological hot spots, red flags and safety pointers as well as history, technique, terminology and materiel will be discussed as he applies his rope media to his human canvases. Damien is contributing a one-hour private lesson to the MERF auction; due to the adult nature it will only be available for silent auction during this lecture. Open to attendees 18 years and older.
Sunday, 10:00 PM
Room Parties! Room Parties! Room Parties!
This year we've arranged with the hotel to group our rooms in one wing of the hotel so we won't have to trek (crawl?) too far to get to the next party. We offer: Dom Perignon drinks stars; Garden of Eden (clothing – in excess of fig leaf – optional); the Renaissance; the Ides of March; Mai Tais – the war in the Pacific; and possibly some surprises! Check in The Lounge for specific rooms.
Monday, September 6, 2010
Monday, 8:30 AM, Garden 1-2
Breakfast
Muffins, fruit, juice, coffee, tea … just the thing to start the day for daytrippers (who don't get a free hotel breakfast).
Monday, 9:00 AM, Garden 3
Help with your legal questions
Scott Zimmon, JD
Got a question about how the legal system works? Or a more specific personal situation you'd like to ask an expert? In this fast-pace Q & A session, Scott Zimmon, JD, will help us gain insight into how our legal system ticks and how things get done. He'll answer your questions or, if appropriate, get you the information you need afterwards.
Monday, 10:00 AM, The lounge
"The Lounge" Opens
We keep out the breakfast goodies, and bring out whatever else is left.
Monday, 10:00 AM, Garden 3
Religion, politics and global peace initiatives
Cecelia Lynch, PhD
The current controversy over the building of a mosque near the site of the World Trade Center in lower Manhattan spotlights the role of religion in international politics. Dr. Lynch has published on how we analyze religion in world politics, the role of social movements and civil society actors on peace, globalization, humanitarianism, religious ethics, and the relationship between contemporary theological constructs and international relations. She is currently a Professor of Political Science at UCI School of Social Sciences and Director of the Center for Global Peace and Conflict Studies.
Monday, 11:00 AM, Garden 3
Stem cells: ethical and policy issues
Sydney Golub, PhD
Stem cell research carries the potential to cure or mitigate many life-threatening illnesses. It is also the subject of much debate in the realm of medical ethics. What is the current state of this debate and what are the ramifications for future policy decisions? Dr. Sidney Golub is uniquely qualified to discuss this important topic with us, as he currently chairs the UCI Human Stem Cell Oversight Research Committee and serves on the Executive Committee of UCI Sue & Bill Gross Stem Cell Research Center.
Monday, 12:00 Noon, Garden 1-2
Closing ceremonies
Thanks, final words and Volunteers' Prize Drawing
Monday, 1:00 PM, The lounge
Lounge cleanup
Drop by The Lounge for some unopened goodies at "reasonable" prices. Prices get even more reasonable for volunteers who help to clean up.
The Committee
| | |
| --- | --- |
| Greg Wilson | RG Chair |
| Bill Shaddle | Program Chair |
| Colleen Nolan, Cathy Boon, Kelly Wilson | Lounge (formerly Hospitality) |
| Sean/Nancy Meade | Registration |
| Brian Sullivan | Treasurer |
| John Olsen | Publicity, Design |
| Tom Streeter | Program Booklet |
| Edee Craig | Oracle RG  Information |
| Shannan Stearns | Prizes, Auction |