Mensa membership is open to individuals who score in the top 2 percent of the general population on a standardized IQ test.
You can be invited to join American Mensa in one of two ways:
Submit prior evidence of an IQ score at or above the 98th percentile of the general population: You can submit a score from a supervised, standardized test. American Mensa accepts more than 200 qualifying tests, including the Stanford Binet, the LSAT, the CogAT or the Cattell. Many people find this a quick and easy way to qualify for Mensa membership, because they can qualify on tests they have already taken at some point in their lives. The final decision of evaluating such prior evidence rests with the American Mensa National Office under the authority of the supervisory psychologist.  You can review a partial list of tests and qualifying scores on the American Mensa Web Site.
OR
Take the Mensa Admission Test Battery: If you're age 14 or older, you can take a standardized test from one of our local certified member volunteer test proctors or at a local testing center.
In either case, if your score is in the top 2% of the population, you qualify for membership in Mensa. Then, it's just a matter of joining and paying your dues.
Upcoming Tests in Orange County, CA (Southern California)
Private Testing: The electronic version of the Mensa Admission Test is now available at several local Testing Centers. See the American Mensa website to find a location and schedule a Private Test at your convenience.
Local Group Testing: (This is a paper and pencil version of the Mensa Admission Test. It is offered in a small group setting,  and proctored by a certified Mensa member volunteer).
The upcoming  Local Group test schedule is listed on this website:
On a computer: the schedule  (Upcoming Tests) is on the sidebar.
On a mobile device: if no sidebar is visible, scroll down to the bottom of the page to look for Upcoming Tests.
Or, check the American Mensa website for test sessions across the U.S.
About the Standard Mensa Admission Test Battery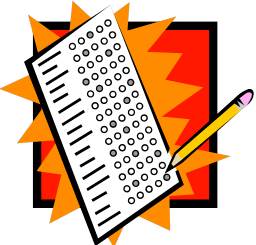 The standard test session consists of two timed tests with a short break between them.
You have two chances to qualify for Mensa — A score at or above the 98th percentile on EITHER ONE of the tests will qualify you for membership.
The entire testing session will take approximately two hours.
Two options:

Private Testing:

 Offered at several local testing centers and can be scheduled at your convenience. Electronic version of the test. $99.  Click here for more information.
Local Group Testing: Take the test in a group setting with other candidates, proctored by one of our certified Mensa member volunteers. Paper and pencil version of the test. $60.
More About Local Group Testing
Payment
You may pay on the day of the test. We accept cash, check, or credit/debit card. If paying with cash, please have exact change. If paying by check, make out your check to American Mensa, Ltd.
If it is more convenient for you, you may pre-purchase testing from American Mensa. Please print out your voucher receipt and give the printout to the test proctor as proof of purchase. Vouchers are good at Mensa Local Group test sessions across the U.S. (but are not accepted at Private Testing). To purchase a testing voucher, click here and select the link for Pre-Purchase Testing. Please note that you still need to make a reservation (by email) for the test session of your choice.
What to Bring to the Test Session

Photo ID (Driver's license, passport, government-issued ID card, school-issued ID, birth certificate, etc.).
$60 (payable by cash, check, credit/debit card or American Mensa voucher; Make checks out to "American Mensa, Ltd".)
Signed parental consent form if under 18 years old.
Two sharpened #2 pencils.
Ball point pen.
A well-rested mind.
No cell phones, calculators, or other electronic devices please!
After the Test
Approximately three or four weeks after the testing session, you will receive an email notification from American Mensa informing you whether or not you qualify for membership in Mensa.
You may only take each test one time. In other words, you may not take the same test from us a second time.
Applicants under the age of 18
All candidates must be 14 years of age or older on the day of the test.
All candidates under the age of 18 on the date of the test must submit a signed parental consent form (available ahead of time on request).
Although we do not administer testing to children under the age of 14, parents may submit evidence of prior testing for their children. (See Gifted Youth Admission.)
A Practice Test
Wondering how you can take a peek at some of the kinds of questions featured on the standard Mensa  test? You can do that right now with the official Mensa Practice Test.  The Mensa Practice Test (formerly known as the Mensa Home Test) is a fun way to discover if you may be Mensa material. While this timed, on-line test will not qualify you for membership,  it may give you a better understanding of the types of questions you'll find when you take the standard Mensa Test.
For a nominal fee, you can take the Mensa Practice Test online now, and it will be scored immediately. The test is timed and takes 30 minutes to complete.
Questions?
If you have a question about the Mensa Admission Test, or about the upcoming schedule of tests in Orange County, or to register for a specific test session, e-mail: testing@ocmensa.org
If you have already been offered Mensa membership, here is how you can join us.
WHY JOIN MENSA?
Check out this short video to learn some of the benefits of joining Mensa.